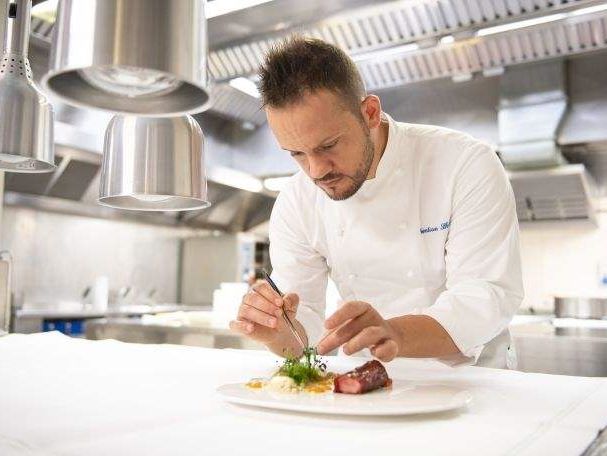 Executive Chef Gentian Shehi
His passion for cooking began after middle school, when he enrolled at the hotel school in Brindisi. After the first working experience in a restaurant in Puglia, he started travelling and working around Italy in Restaurants, Hotels and Resorts. After some experience abroad,he decided to move to Florence, where he gained experience at the Four Seasons in 2008 and later as a Chef for Intercontinental Hotels at the Holiday Inn of Florence for 3 years. In 2011, while already working as a Cooking Instructor at Apicius at the Florence University of the Arts, he began his experience as a Sous Chef at St. Regis Florence first with the "Enoteca Pinchiorri" and then with the two Michelin star Chef Valeria Piccini at the Winter Garden, with whom he collaborated closely for seven years starting from 2013.
Thanks to his background, his skills and an extensive experience he was able to develop a clear and distinctive culinary identity. His cuisine reflects the inspiration he gathers from his experience, his passion for research and local ingredients; a state of constant renewal that remains profoundly tied to local traditions.